Well, you've decided to make the plunge and move to paradise! Besides the tax advantages, fantastic weather, you've joined the ranks of many who recognize Florida as one the best states in the U.S. to live in.
What is it like living in South Florida?

What city is the best for outdoor experiences?

Where are the best attractions?
There are so many questions you might be asking yourself now. Hopefully, this newbies' guide will help you decide whether moving to South Florida is a good decision.
Every year, South Florida invites thousands of newcomers to its sunny weather and sandy beaches. Aside from the fabulous weather that we love, its diverse population, luscious food and theme parks and attractions make it a great place to live. Here in South Florida, plenty of discoveries await you at your doorstep. Whether you've moved from New York, the Midwest, Texas, California like me or any other place around the world there are some things that you need to know about this area so you can immerse yourself into the South Florida lifestyle.
How warm is the water?
The water on average here in South Florida is 75 degrees.
While the water in New York is 40 degrees, in Newport Beach, Calif, where I grew up it is 60 degrees. South Florida's Atlantic Ocean is perfect for swimming.
Do people surf in Florida?
In Newport Beach, CA where I grew up people were always surfing along the Pacific Coast. I was surprised to see surfing also is a sport enjoyed here in South Florida, despite having small waves. But the waves tend to rise just before a big storm.
Is traffic bad in South Florida?
According to the TomTom Traffic Index, Miami has the third worst traffic behind New York and Los Angeles.
The trick is to give yourself time to get from location to location and plan accordingly. Try not to drive during peak traffic hours if you don't have to, especially in Miami. The rest of South Florida is not too bad as far as traffic is concerned.
Worth Checking Out in South Florida
Most people who come to South Florida are here to slow down and enjoy outdoor space. Here are some spots that you should check out in South Florida.
In Miami/Dade, Broken Shaker on Miami Beach is routinely on the list of the best bars in the U.S.; News Café is a favorite spot for people watching and The Palace is a fun brunch spot to catch a drag queen show.
In Broward County stop by Park and Ocean, a bar and restaurant located in an old boathouse under sea grape trees inside Hugh Taylor Birch State Park on Fort Lauderdale beach; Check out 33rd Street just West of Galt Ocean Mile for some live music at Blue Jean Blues or Fish Tales. In Deerfield Beach you must visit JB's on the Beach for a great beach lunch or dinner. Taverna Opa in Hollywood is lively spot for table dancing and Greek food…Opa!
In Palm Beach County visit Dada, an artsy, eclectic restaurant in Delray Beach with service under an extraordinary banyan tree in front of a nearly 100-year-old historic home. There are so many spots on Atlantic Ave in Delray including Cut 432 and the Wine Room. In West Palm Clematis is cool street to peruse and wet your whistle.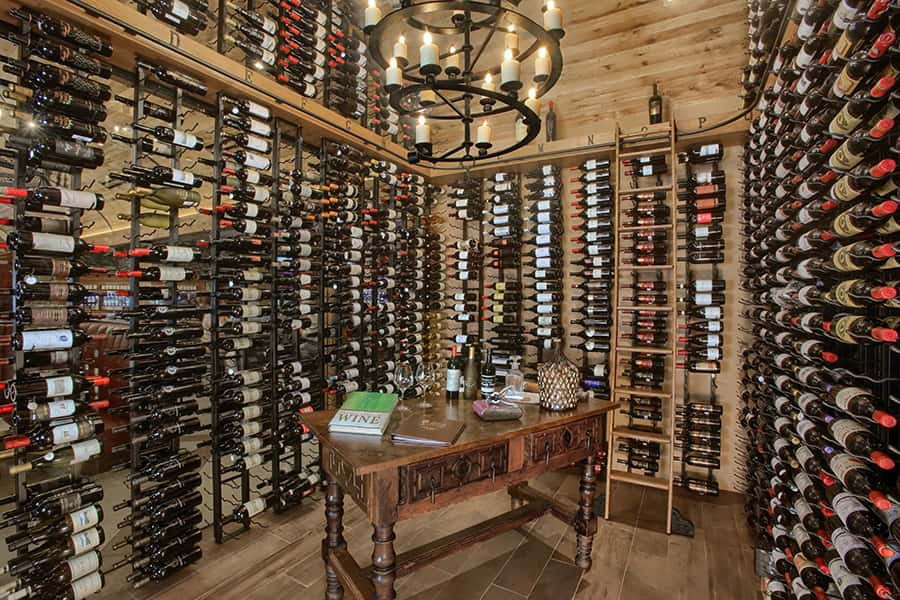 What is the 305?
Miami is known as the 305, which is the area code of the city.
One of the pastimes is to have a nice shot of Cuban coffee at 3:05pm. There is nothing like a nice strong shot of Cafecito in the afternoon, it is a mix of espresso coffee with a generous amount of sugar. Speaking of Cuban pastimes, you must visit Calle Ocho, grab some Cuban food at Versailles, check out Domino Park to see locals play their favorite game of dominos, not far from the park is Ball & Chain, a spot drinks, food and live music or if you are in the mood for Flamenco dancing and Spanish dining, check out Cava Flamenco Lounge, also on Calle Ocho.
Who's moving to South Florida?
The area is seeing a rise in Tech business, where tech startups are seeing the advantage of relocating to an area with world class performing arts venues, culinary delights and vast amounts of outdoor activities including clothing optional beaches. South Florida is an ideal sport for all these things.
Where is the nude beach?
For those who hate tan lines, there is a country sanctioned clothing optional beach at Haulover Park here in South Florida, located at 10800 Collins Ave is just north of Bal Harbour.
Do you want to walk on the beach?
If you are in the mood to stroll on the beach, my favorite spot here in South Florida is Hollywood Beach that has a huge strip of beach reminiscent of my Venice Beach Days without the carnival atmosphere. They call the street Broadwalk. There are some cool spots to grab a bite also.
Where is the Golf capital of America?
Florida leads no. 2 California and the nation with more than 1,200 golf courses, over 200 of them in South Florida. They feature some famous names, including the PGA National in Palm Beach Gardens, home to the Honda Classic. PGA National also has a great spa. Palm Beach County's 160+ courses has more than any other county. Heron Bay in Coral Springs is former home of the Honda Classic. Plus there's the famed Blue Monster at Trump National Doral in Miami.
Where is Venice of the Americas?
Fort Lauderdale in South Florida is considered the Venice of the Americas.
It is because of its extensive canal system. It is also home of the Fort Lauderdale International Boat Show which is considered the largest boat show in the world, with over $4 billion worth of boats, super yachts, and marine products on display. The show comes to town in October. Similarly, the Palm Beach International Boat Show comes to downtown West Palm Beach in March.
When is Hurricane season in South Florida?
Hurricane Season is June 1-Nov 30.
Usually around the time most snowbirds have left town. There tends to be less traffic, but weather is warmer, and storms are common. Plus, we never know when we are in the eye of the hurricane, so buckle and prepare ahead of time.
Where do people go for Spring Break?
Miami seems to be the hub now for Spring Break, but Fort Lauderdale invented Spring Break.
Its history stretching back to a visit by a horde of college swimmers from the Northeast in 1938. A little more than 20 years later, Connie Francis (who lives in Parkland) and George Hamilton (once of West Palm Beach) filmed "Where the Boys Are" on Fort Lauderdale beach, and that was that.
Have you ever seen a guitar hotel?
South Florida really is a cool place to live, especially now that we have a Guitar Hotel. This 450-foot, 36-story Guitar Hotel is the centerpiece of the $1.5 billion makeover at the Seminole Hard Rock Hotel & Casino Hollywood. There are over 2 million LED lights and lasers shooting thousands of feet in the air from the roof, which creates an impressive site. The state-of-the-art, 7,000-seat Hard Rock Live concert venue has already hosted musical superstars.
Where can I see horse racing?
The sports of kings and queens is also something you can enjoy in South Florida, it the home to world-class thoroughbred horse racing at Gulfstream Park in Hallandale Beach, annual host of the nationally televised Pegasus World Cup Invitational Series. Gulfstream Park is worth a visit for its casino, live music venue, multitude of drinking, dining and shopping options in the Village of Gulfstream Park.
Where can I see a Broadway Play?
South Florida is three large performing arts venues no more than an hour's drive of each other, so when Broadway shows are ready to tour, you have many options to see the shows, including: the Arsht Center that is in downtown Miami, the Broward Center in Fort Lauderdale, and the recently renovated Kravis Center in West Palm Beach.
What's on the books in South Florida?
Physical bookstores seem to be a dying breed, but Books & Books in Coral Gables is one of the best independent bookstores in the US. Many noted authors have done book signing events at the bookstore. They also have a small café and offer live music on occasion.
What things can I do in South Florida?
South Florida also hosts fabulous cultural festivals including: the Miami Book Fair, Art Basel, Art Deco Weekend, International Film Festivals, the Fort Lauderdale Air Show, not to mention a multitude of music festivals, like Sun Fest, Ultra, Tortuga Music Festival, Jazz in the Garden and Rolling Loud.
How far is Key West?
Your introduction to South Florida would not be complete without a visit to the Southern-most part of the US. You must make the picturesque four-hour drive on a mostly single lane directional highway and visit Key West. Ernest Hemingway wrote parts of "A Farewell to Arms," "For Whom the Bell Tolls," "Death in the Afternoon," "The Green Hills of Africa." "To Have and Have Not" and "The Snows of Kilimanjaro." while living in Key West. The city even has a special celebration in commemoration of his birthday on July 21st which is called Hemingway Days.
Where are the best restaurants?
Here in South Florida, we are connected to some of the most famous chefs in the world including, Michelin starred Chef Thomas Heller, whose iconic Napa Valley restaurant The French Laundry and his New York destination, Per Se have gained accolades for world's best cuisine. Heller was raised in South Florida having graduated from Lake Worth High School and recently opened the Surf Club Restaurant in Surfside (just north of Miami Beach). He hopes that this is the type of place where people can go out and celebrate.
There are even more places to eat for amazing cuisine in South Florida.
Both Miami and Fort Lauderdale offer dining discounts from Aug 1-Sept 30, this is a good time to explore.
What kind of wildlife will I see?
South Florida is home to an unusual menagerie of wildlife, including the roly-poly manatee, massiveiguanas, even more massive pythons and, of course, alligators. You can get as close as you dare to a free-roaming alligator on the walking and bike trails in Shark Valley in Everglades National Park.
Who are the best college sports teams in South Florida?
There are three University sports teams that dominate and are the obsession of your new neighbors and colleagues especially during football season. These teams are the Gators from the University of Florida, the Hurricanes from the University of Miami, and Seminoles from the Florida State University. Attending one of these games is a memorable experience worth trying when you're in South Florida. It may be a good idea to pick your favorite. Since my daughter went to UF, I am a Gator Mom. Go Gators!
What professional sports teams are in the area?
South Florida is home to World Champion Professional sports teams. We have The Miami for Basketball who play at the American Airlines arena in downtown Miami. As a Los Angeles transplant, I was a Lakers Fan, then Pat Riley moved to Miami around the time I did and promised the city a National Championship, my allegiances switched with Alonso Mourning, Dwyane Wade, national championships, ShaquilleO'Neil, LeBron & Bosh joining our team, more championships. More excitement! Attending a game is worth experiencing if you live or visit South Florida.
Marlins Baseball is also a fun experience especially now that they have their newer air-conditioned stadium at Marlins Park near downtown. I remember attending the 2003 World Series final game against the NY Yankees, what an exciting game.
Miami Dolphins Football has not had much luck lately, but they have a legacy of championships as well. They play on the outskirts of town in Miami Gardens at what is now called Hard Rock Stadium, the name keeps changing depending upon who is the sponsor. While our professional hockey team, The Panthers play in Sunrise, which is in Broward County at the BB&T Center.
Where's Parkland?
Parkland is a suburban town in South Florida that was once known for its park like environment and excellent schools that was made infamous by the former student who massacred 17 students and teachers at Marjory Stoneman Douglas High School on Valentine's Day in 2018. My son was a student attending the school during this tragedy. Since that time there have been many initiatives to protect student in schools along with gun safety initiatives, including: Change the Ref, Meadows Movement, and OrangeRibbonsForJaime.org.
South Florida is a vibrant place filled with so many experiences both good and bad. It is my hope that this info will serve as a basic guide that will help you to dig into living in paradise.