The Cook and the Cork in Coral Springs has an Eclectic American menu with global influences. All their menu items are prepared in-house from scratch.  They have an extensive list of wines by the glass & a craft beer selection to complement their dishes. They have small plate options along with entrée size dishes. Octopus-sautéed with fennel and hints of paprika on a bed of potatoes and pickled red onion are outstanding. Their bacon wrapped dates are delicious with their Manchego orange basil aioli. Yum, yum. Their fried chick & waffle plate is out of this world. But my favorite is their honey glazed short rib with wasabi mashed potato. Another awesome dish is the seared salmon with shrimp and mussels that comes with Bok choy and a shitake seafood broth.  The Cook & the Cork recently added a lovely outdoor garden space, that has great lighting and creates a beautiful setting to enjoy an amazing meal and of course their service is always exceptional.  Their outdoor garden is lovely.  The ambience is on point with perfect lighting. This is a beautiful setting to enjoy a meal and conversation in Coral Springs.  The service is exceptional!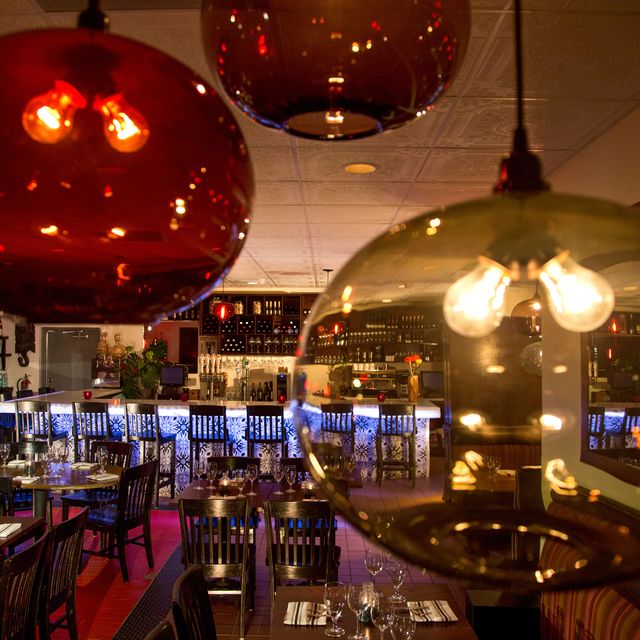 The Melting Pot is the original fondue restaurant in Coral Springs where guests can enjoy several fondue cooking styles and a variety of unique entrees, salads, and unforgettable desserts. They've created a unique dining experience unlike any other. I've come here so many times and people ask, why do you have to cook you own food? It really is fun to dip your veggies and bread into the cheese and cook the different styles offered, my favorite is the coq au vin, plus they have great dipping sauces. They always give us extra veggies to cook. I love their California salad and their desserts are amazing. The yin yang dessert is a mix between dark and white chocolate. Dipping fruits into the fondue mixture is a heavenly experience. The melting pot makes eating a celebration of flavors and it's so much fun to eat here with friends and family.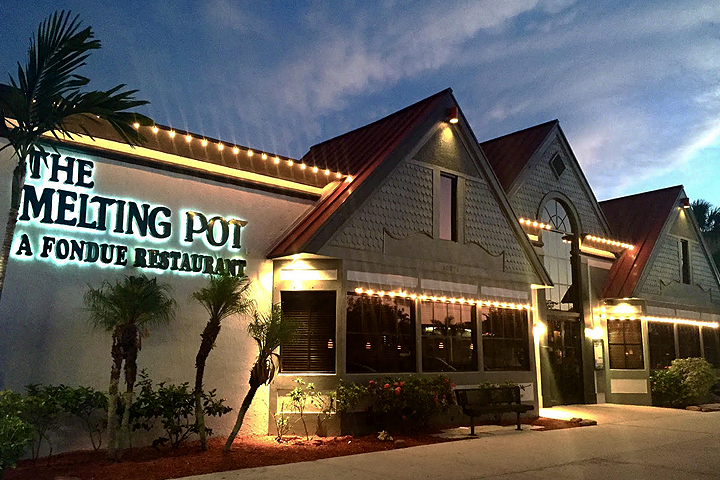 This is not a fancy restaurant, but it is a great express Indian Cafe that you can find in Coral Springs. You can find a hard-working team who have a taste for good food. They serve Northern Indian cuisine.  Just about everything you can order here is special. Everyone has talked about their Chicken Tikka Masala and for good reason – it is delicious, and it's one of the only places that I have gone to where there's a layer of sweetness to it that sets it apart from other Indian food establishments. Their Lamb Rogan Josh and Lamb Madras are exceptionally tender, and the Madras lives up to the spiciness you would expect in the dish.  If you are up for being adventurous, try the lamb vindaloo, which is a delicious combination of lamb with potato marinated in vinegar, hot peppers and spices cooked over a low heat.  Samosas are deep fried pastry served with herbs and potatoes are mouthwatering.  I love their aloo Gobi which is Cauliflower and potatoes cooked to perfection with mild Indian spices along with ginger, tomatoes, and herbs.  Don't forget to add their garlic naan, which is Flat bread stuffed with garlic and fresh green cilantro leaves. You will never go wrong ordering anything at Arun's Indian kitchen in Coral Springs.
This is a local landmark in Coral Springs, and beloved by for their amazing Mexican food that is inexpensive, fast, and truly authentic. Maria Nieto and her family, originally from San Luis Potosí, Mexico, opened this little taqueria and bakery shop in 2011.  There is a dry erase board listing items like tacos, tortas, enchiladas, and corn tortillas. On the weekends they serve menudo and pozole.  I love to order a mix of tacos al pastor, carne Asada and pollo.  This isn't your Taco Bell brand Mexican food. It is a little hole in the wall taqueria, bakery that offers great food and excellent service.  I love that if I have a craving for pan dulce or sweet bread, I can find my sugar cookies, concha's and gingerbread cookies freshly baked and so delicious.  I love to eat them in the morning with coffee.  La Union Bakery is my favorite spot for real Mexican food in Coral springs. 
This is the best spot in Coral springs for Italian food. The cool thing about this local eatery is that you can have two separate atmospheres that evolve throughout the evening. Their "restaurant side" offers a warm and welcoming fine dining experience with an ever-changing menu. Their "lounge" gives an upbeat & trendy happy hour, followed by world-class bands & musicians performing Thursday-Saturday. It really is a fun spot.  But their food is exceptional.  First off their Italian bread is served with a dish that has four compartments containing butter, roasted garlic, tomatoes chopped finely, and olive oil. A meal in itself! Luscious! They have an amazing appetizer called Pear Pasta. It was seriously a wonderful classic dish. Their entrees are really two meals, so I always take-home leftovers. I like to order their Insalata di Amore with 16 Mixed Greens, Candied Pecans, Goat Cheese & Strawberries in an Aged Balsamic Vinaigrette. Yum, Their Snapper Francese is an Egg Battered Yellowtail Snapper in Lemon Butter White Wine Sauce Served over Spinach & Linguini, delish.  They really have something for everyone offering traditional Italian food, steak, seafood, risotto. Plus they have a nice wine list and fully stocked bar. Tavolino Della Notte is the place to go if you want some of the best food in town!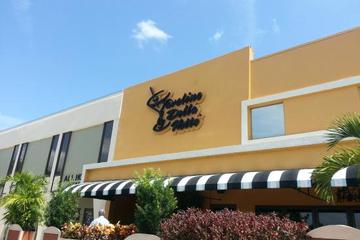 This has been called the best Chinese food in Coral Springs. Popular dishes include the: Miami Tempura Roll, Polynesian Rice Bowl, Spicy General's Chicken, Crab Rangoon, Orange Beef & Pineapple crush ton wet   The Garlic shrimp is amazing, Mongolian beef, Kung Pao Chicken, Hot and Sour Soup, their spicy Asian eggplant with garlic sauce is out of this world, they even serve poke.  There's good mix of Americanized and traditional entrees on their menu. It ranges from Thai, Chinese, Japanese and a little bit of pan-Asian cuisine. The staff is friendly. The restaurant is clean, not fancy. Just regular booths and wooden tables. There's a bar area on the left side and a sushi bar in the back on the right side. If have a craving for good ol' authentic Chinese food, Red Ginger in Coral Springs is the spot you need to fill that craving.